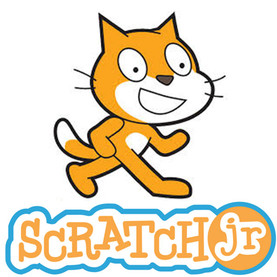 Scratch Junior (5-7 Years)
$360.00 incl. GST
Age Group: 5-7 Years
Day/Time: Tuesday 4-5 PM
Start Date: 15 February 2022
End Date: 5 April 2022
Environment: Simultaneously In-person & Online
This course is run simultaneously in-person and online. This means that those students who sign up to attend in-person can also attend online on the days they cannot make it to class in-person!
Online: Via a secure Zoom session
In-person Location: Level 1, 5 George St North Strathfield NSW 2137
Required Device:
Students need one of the below devices:
iPad – iPad 2 and Mini or newer (iOS 7+ although iOS 8+ is preferred)
Android tablet (7 inches screen or larger and Android 4.2 Jelly Bean MR1 +)
Chromebook
Mac or PC Computer/Laptop
What to expect?
Learn the basics of coding using visual block coding in Scratch Jr
Create fun games and animations with cool characters
Make characters move, jump, run, dance, etc.
A safe and supervised environment
Taught by professional geeks with 15+ years of experience
Educators with a Work With Children Check (WWCC)